I tried making this dress. I need to learn my lesson to make a pattern before I run off cutting. Here is the shape I was envisioning for this project: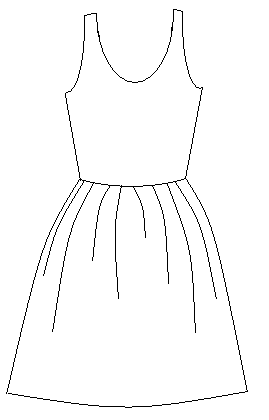 And this is what it is looking like so far: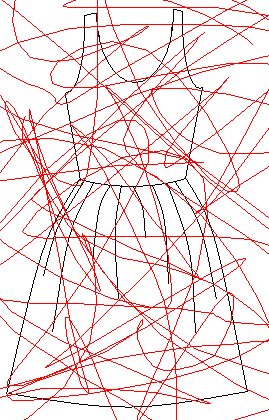 Not exactly but more or less it is WAY to short, I messed up the waistline, the shoulders were too far apart, and it is generally too wide. Some of these things can be fixed but it has made me discouraged. With the fabric print the dress kind of looks like a weird 60s psychedelic go-go girl dress. I just need a bouffant and some white boots.
So instead I plan on ripping it up and changing it around and make it look more like another dress I have as a guide. I have a lot of sewing ahead of me which I am going to procrastinate on because I don't want to be too stressed.
As for more successful craft projects, I used most of my birthday goodies to make this scrapbook page featuring a photo you've already seen.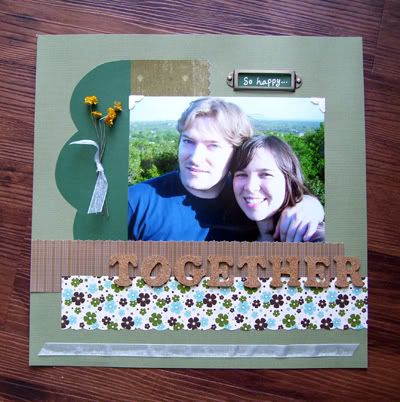 Oh! And I finally picked up that new Two Gallants album. It sounds mellower than what I expected but still good so far.